Celebrating 35 years of serving you has been very rewarding, inspiring and has brought many memories.
Looking back and fast-forwarding to the present, I personally wanted to thank you for helping support my family, No Buff Too Tuff (NBTT), online education, all with some additional shine just for you.
With that said, I would like to share some of these memories with you as we ride ever closer to the beach.
The Early Days
1988 – 1989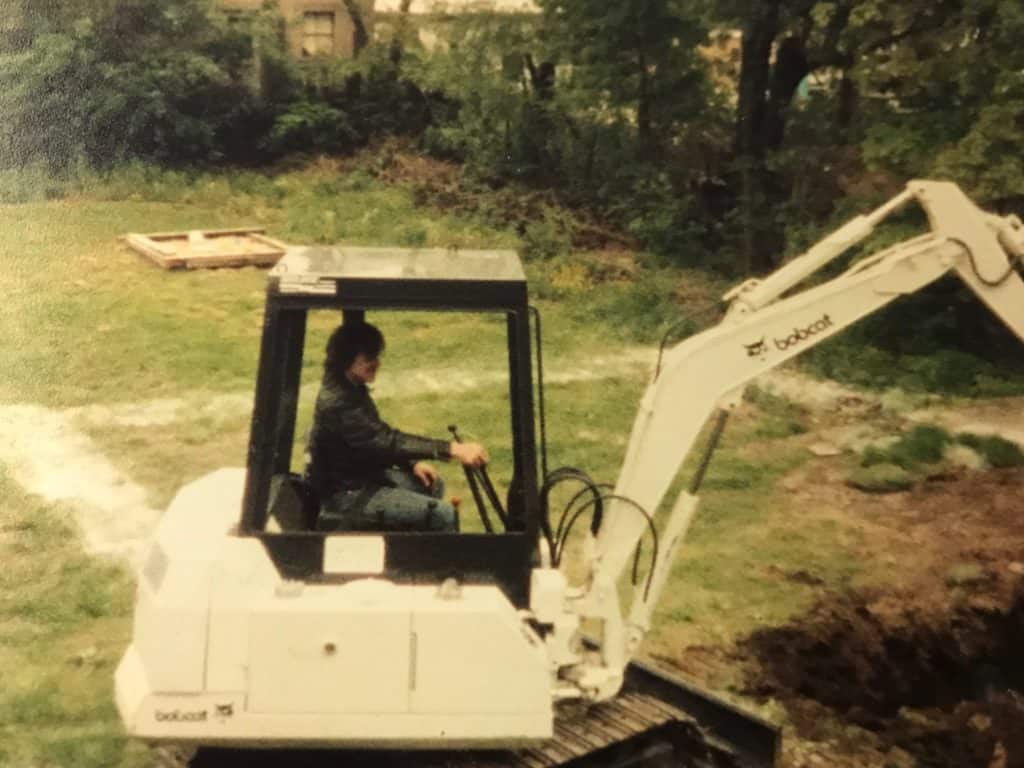 The detail shop consisted of half-bare walls with pressboard and bath boarding to keep the washing water from freezing our wooden garage walls.
A few eight-foot racks of fluorescent lighting hung above the wash bay, with a mixture of construction lights dangling from the rafters.
Good lighting is paramount for good detailing; we had neither, but what we did have was a willingness to create happiness and serve.
The main feature in those early years was the old classic wash, vacuum, windows service with a complementary coat of wax on the hood.
Retired Women, Wood Stoves, Gameshows and Soaps
1988 – 1989 (continued)
Your choice of service was either free neighborhood pick up and delivery or cozy up to our homemade 55-gallon oil drum cut in with a special barrel drum stove kit purchased from Preston Trading Post to keep you warm on those cold New England days.
Our early group of risk-takers was a friendly group of retired women that would meet in half-hour intervals from 9 am till noon. All of them were friends with each other and were referred by their husbands to have us keep their cars cleaned with us regularly. Our guests arrived for service in intervals of two, three, and four weeks.
I remember them bringing breakfast and lunch snacks, coffee, tea, etc. It was like a smorgasbord! I got to eat well and get paid to spiff up their cars, it's a wonder I got any work completed, but it did, of course.
In the overhead hung a 19" RCA color TV without a remote control. Part of my job was to make sure I had the correct show on when certain guests arrived, and that I did!
Now to get ready to wash and vacuum those cars in a timely fashion!
What was really important here was not to get any of my guests wet since they were no less than ten to fifteen feet from me, not to mention any other possible mishaps surrounding the wood stove or any one of the women slipping on a garage floor would constantly be on my mind.
I had so much liability for things to go wrong, but in the end, I had lots of fun listening to stories from those women and got paid and fed at the same time in my own backyard while carving out a living and life for my family.
The schedule was mutual for many years to come as we slowly evolved in our later years, adding a deck and game room – an office equipped with televisions sporting up to 144 channels.
Many guests from all over Southern New England then would come for an entire day as they waited for the feeling of stepping into a brand new car and snoring on our sofa in front of the television in our game room – office.
Thanks for taking this trip down memory lane with me.
Happy Motoring and FYWS
Joe DiFiore