If you are thinking about getting into auto detailing as a hobby, side gig, or new business, or have you been in the detailing industry for a few years and looking to advance your career?
In this article, I will present you with features and benefits, offering you some viable options to consider and help you find a match based on your auto detail training needs and interests.
There was a time when detail training was virtually nonexistent. Today, there is a variety of training facilities around the country.
When learning any trade for the first time, building a good foundation of knowledge will save irreplaceable time, money, and frustration.
NBTT – No Buff Too Tuff Detailing Academy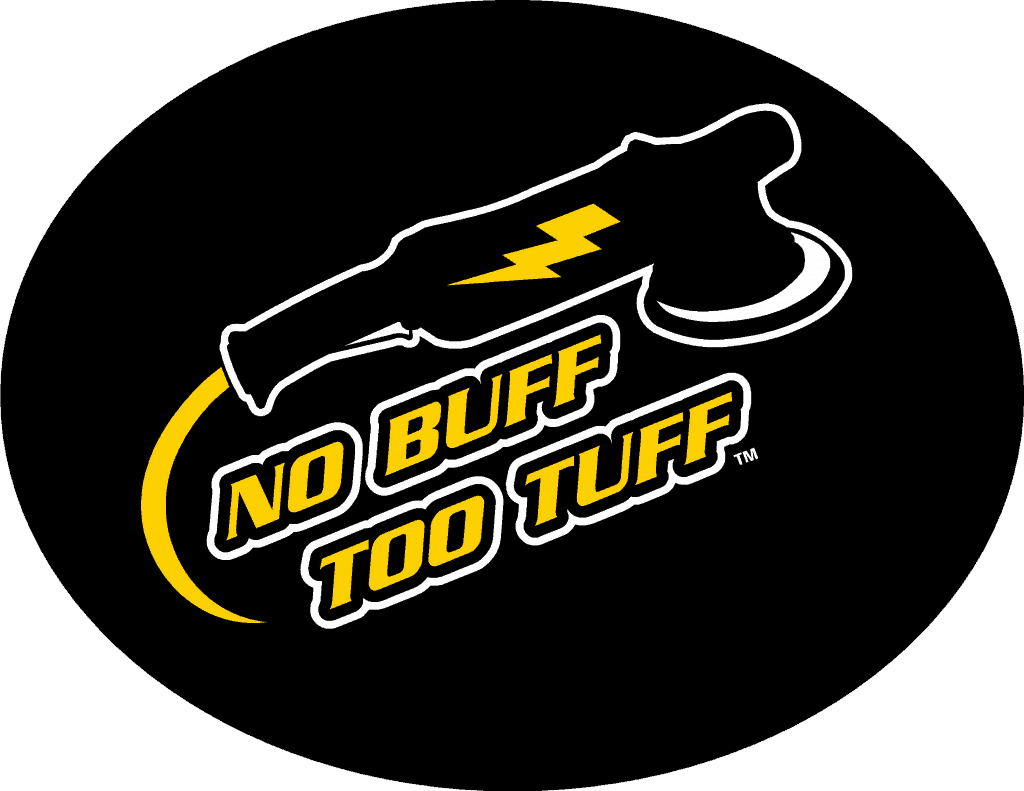 If you are new to detailing and just starting, obtaining a documented course in writing or an online course like NBTT – No Buff Too Tuff Detailing Academy is advised. Getting familiar with trade terminology, tools, and costs will help avoid misconceptions that can easily happen to end up in a class where you are unable to relate to or retain the information provided.
NBTT is a low-cost way to discover yourself and find your place, building a solid foundation of knowledge supported by written documents with over forty-five video explanations, slideshows, and more.
For beginners or novice detailers, it just doesn't make financial sense to dump hundreds of dollars or more for a more advanced program because, at this stage, it's too much information to retain. The information provided is too deep or broad for anyone without enough knowledge or experience to fully comprehend it all.
After building a foundation of knowledge with a substantially lowered cost for starting out first, then it would make sense to see a reputable trainer or facility to advance your skills and knowledge to the next level. Money is better spent!
If you have three or more years in the detail industry and have some questions, you may want to consider scheduling a consultation with an experienced industry professional. NBTT Detailing Academy Online offers consultation services that can offer you solutions to keep you moving ahead.
In many instances, some having been in the industry for a few years or longer as a detailer or business owner, at some point, run into the wall. When this happens, that's a sure signal more knowledge and skills need to be added.
For advanced technical skills, small group or private training can be a good match to move forward.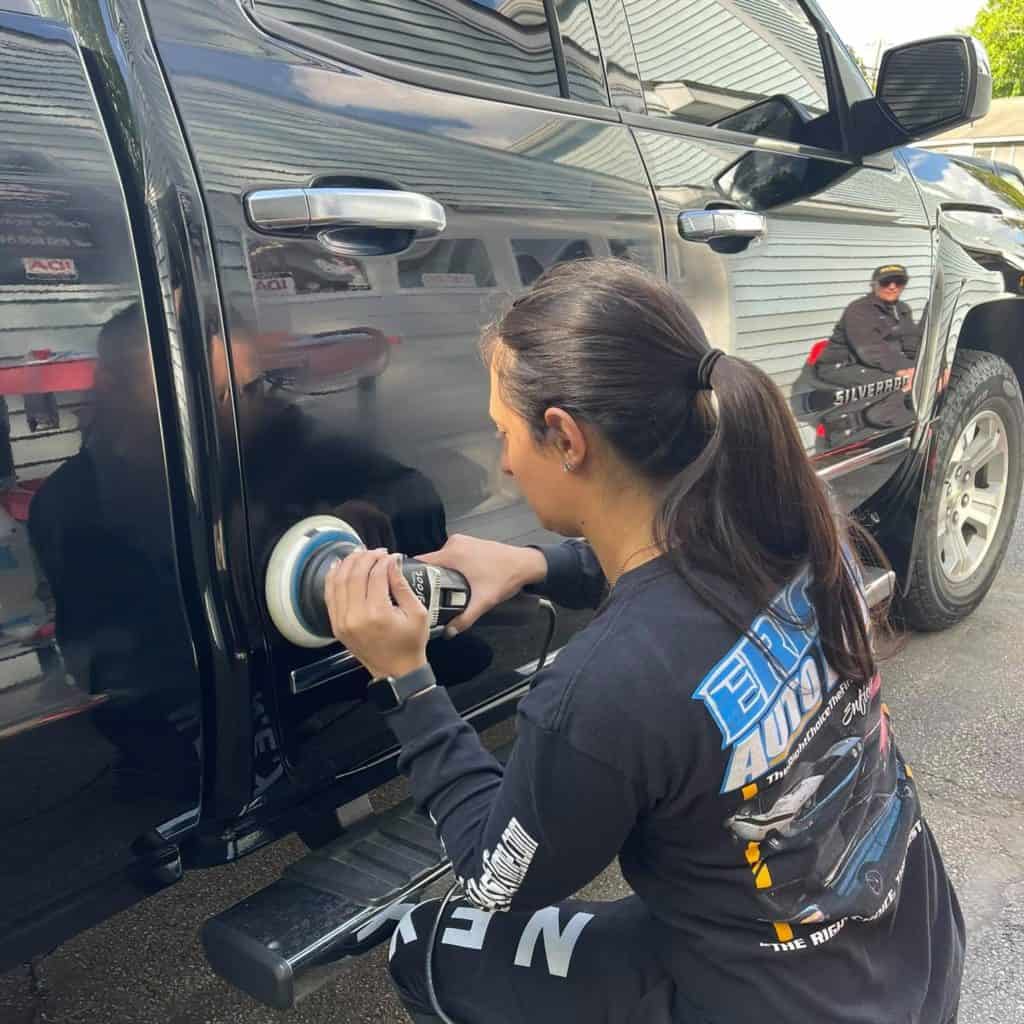 NBTT – Business Development Course
For business development, the NBTT Business Development course shows you other ways to think and rediscover your business. The course is supported by written documents, slideshows, and twenty instructional videos.
There is a major difference between detail knowledge and business knowledge, I will present a short comparison for you to consider.
Having sufficient detail knowledge will allow you to obtain professional results in a structured set time frame. This detailer could work at most detail shops around the country.
As in all other industries, those who set standards, create structure and make a business plan always have the best chance to succeed. If you have worked in a structured business setting from previous jobs, you may already have some or most of the skills required depending on your resume.
Let's assume you have all the business skills to run almost any small business, so there is a possibility that learning how to operate a successful and profitable auto detailing business is possibly all you need for the business side. Every industry or trade is unique to how they operate; learning the nuances of the trade is valuable and will increase success and profitability.
Here's the magic twist – Match your skills or your employees' skill level to the service offerings you provide and deliver on them.
First, let's consider how many different ways a cheeseburger is offered and sold. Next, consider how many of the different types of service offerings are available for auto detailing and car washing.
The magic if found in aligning skills with unique offerings and then delivering on your promise.
This is where happiness is found, and real profits follow.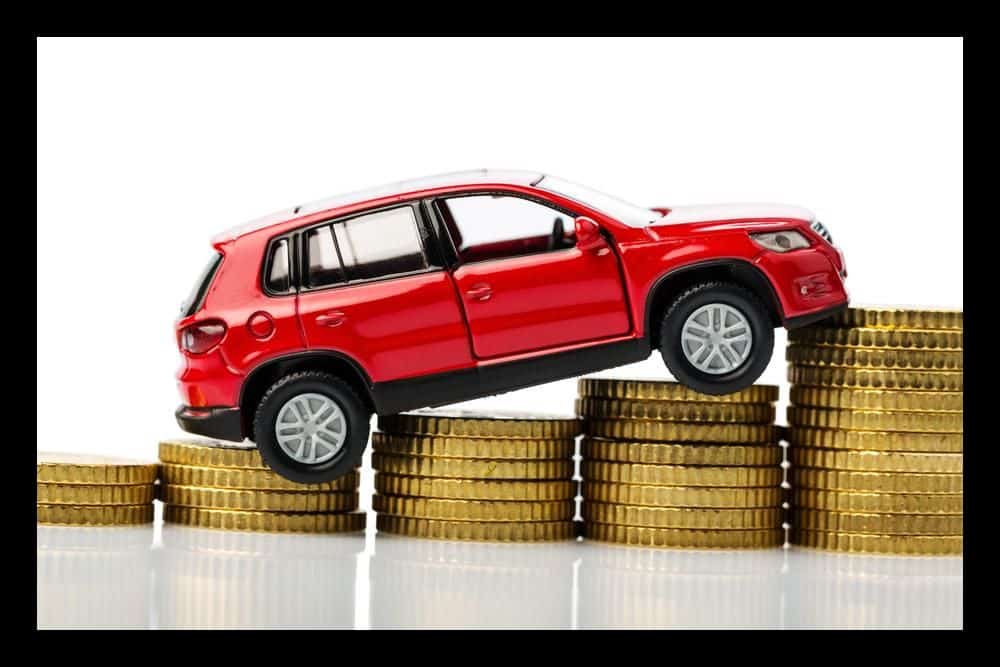 For business training, a written plan already in place is a valuable document helping you make better-informed decisions. A simple business plan written first is smart because you will easily spot your strengths and deficiencies. Identifying our weak areas allows us a chance to become wiser and stronger, increasing our chances for success.
As detailers or business owners, we don't want just to buy tools and products but enlighten ourselves with the secrets of the trade. By doing this, more desirable outcomes will be created that are more in line with your expectations.
All of us have different interests, and each of us will apply ourselves differently, according to our interests and skill level desired. All of us have our own measurements, which will determine success.
Social media is okay if you definitely know what to look for. Truth is, it's just entertainment and not much more. Discretion is strongly advised.
Other Types of Group Training
Large and medium group training is the most common and generally found with manufacturers, distributors, or large group organizations. These trainings are mostly in groups of 10 – 25, most common and are best suited for those that have some knowledge and skills under them. Large trainings are of value with the correct perspective. This is where you can pick up a new tip or trick, product deal or maybe establish a networking opportunity. The camaraderie of a larger group is energetic and fun as many meet new friends.
Smaller groups of ten and under offer a more intimate opportunity to learn with a more focused approach. The instructors will have more time to address questions from the group and some personal focus attention to individual student needs.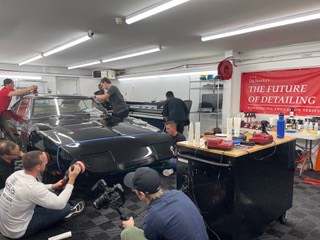 Start your Training Online with No Buff Too Tuff Detailing Academy
Private training, online or live will be focused closely on your personal success. For a small business team of two or three, private training is an outstanding option because the focus is solely on and group's needs and shared success.
With a solid foundation of knowledge, you will be able to separate the chaff from the wheat and select the correct detail education level and company that is best for you.
For enthusiasts and many who are unable to travel, NBTT fills the gap. Now, you can learn twenty-four hours a day, wherever you are, from your phone or desktop. All you need is wifi. Lower costs to get started have arrived for Detailers everywhere with the NBTT online student portal and complimentary consultation service with all classes.
Knowledge First with NBTT Detailing Academy Online
Imagine Your own Personal Student Learning Portal, instructor accessible for consultations, addressing your questions so you keep moving forward.
Your time and money spent can be measured with a business action plan. The results from your newly discovered knowledge must now be put into action, results measured, and strategic action plans implemented for continued success.
Life and business are much like taking a drive to the beach. Each one of us will arrive at a different time. The journey for all will have many different outcomes because everyone will leave at a slightly different time with a series of events unique to each party.
Lack of preparedness and unexpected events occur, like car breakdowns, forgetting food, sunscreen, three beach towels instead of four, arguing and bickering, traffic backups, and on the story goes.
One family has it all together, the wife has all the food and beach supplies packed, and the father has the money and a full tank of gas. All beach equipment and games are packed in the trunk.
This happy family leaves in a 1968 red Catalina with an electric convertible top and gleaming red polished paint.
This family of four has it all together today as they sing together with the top down and the sun in their faces when suddenly, a dark black cloud appears, and instantaneously, a violent downpour commences upon them. Dad quickly presses the electric top button only to find out it has just quit working at the worst possible time, the family now in turmoil, drenched from the rain and their beautiful car now flooded, and the family singing has stopped completely…
Surprise from the unexpected!
Eventually, all of us will meet at the beach, with each journey having its own unique story.
Happy Detailing,
Joe DiFiore
Created by a 35-year industry veteran for You.
NBTT – People First – Money Second – Things Third – #FYWS