Professional Ceramic Coating Installation - Norwich CT
DiFiore's Auto Detailing is a trained and authorized installer of Dr. Beasley's nano-ceramic coatings in New London County, CT.
Ceramic coatings are a cutting-edge paint protection service that chemically bonds to your paint to provide years of long-lasting protection against UV and environmental contaminants like salt, bird droppings, tree sap, and even minor scratches—increasing the resale value of your vehicle while making it extremely easy to maintain a pristine exterior with a slick hydrophobic surface.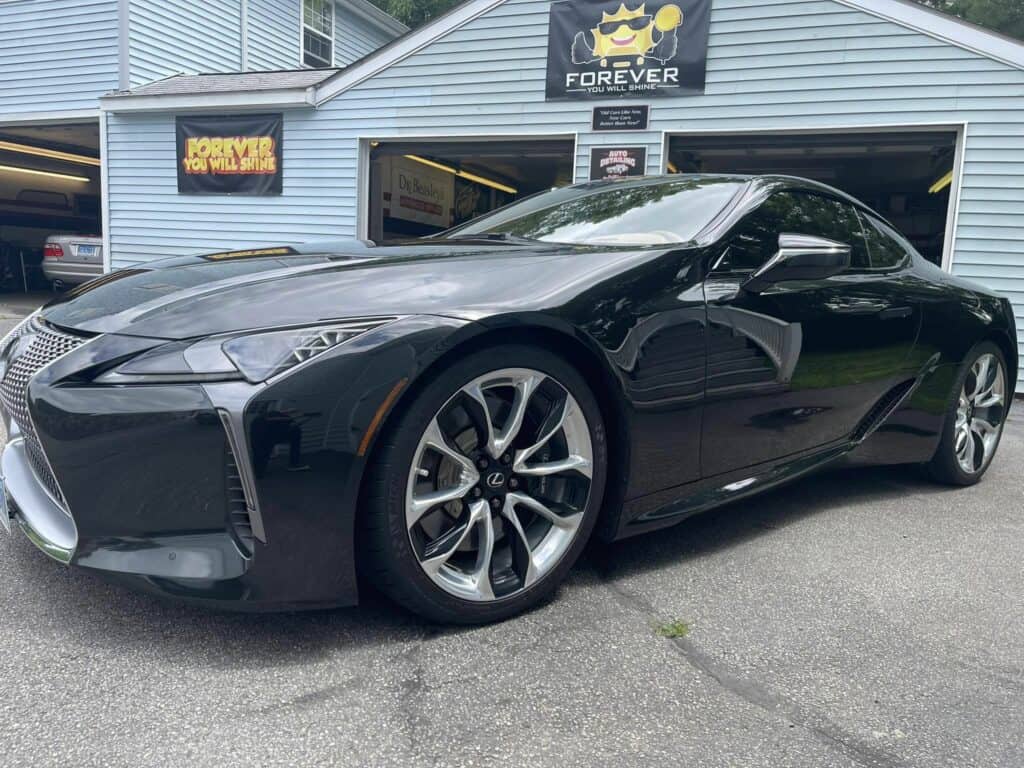 Ultimate Paint Protection – Ceramic coatings protect against environmental elements that can damage your car's paint, such as UV rays, oxidation, and acidic substances. This protection ensures that your vehicle's paint retains its factory-like finish for years to come.
Longevity – When properly applied and maintained by a professional, a high-quality ceramic coating can protect your vehicle for several years. This longevity means you don't need to reapply wax or sealants frequently, saving you time and money in the long run.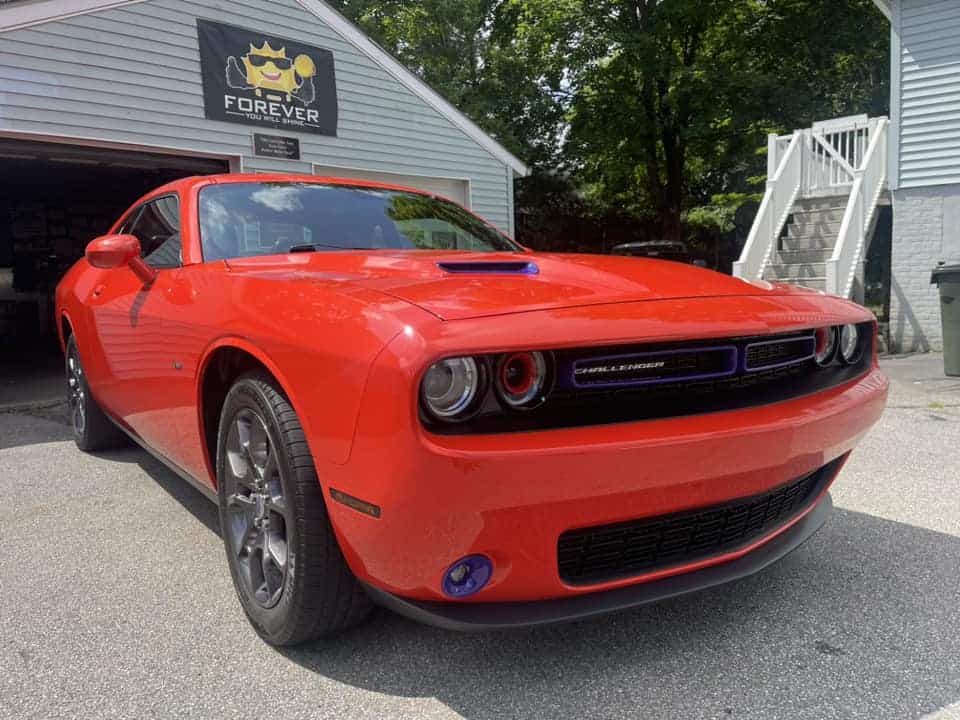 Easy Maintenance & Cleaning – Cleaning your car becomes a breeze with a ceramic coating. The hydrophobic properties repel water, dirt, dust, and grime. This means that your vehicle stays cleaner for longer, and when it gets dirty, a simple rinse or gentle wash is often all that's needed to restore its shine.
Paint Depth and Clarity – Ceramic coatings enhance the depth and clarity of your vehicle's paint, making the color appear more vibrant and rich. This preservation of paint quality can make your car stand out on the road, coupled with the peace of mind that it is protected.
Southeastern CT's Ceramic Coatings Specialists
Discover the DiFiore Difference and see that experience and an unwavering commitment to quality matters. Our 35 years of professional industry experience is built on trust, integrity, and a passion for delivering that feeling of 'stepping into a new car.'

Experience Matters – When you choose DiFiore's Auto Detailing with your ceramic coatings needs, you're choosing a partner dedicated to preserving your vehicle's beauty and value.
Product Choice Matters – We use industry-leading nano-ceramic coating products from Dr. Beasely's, a company that has crafted entirely new technologies for the auto detailing industry with their philosophy of "Health of the Vehicle, Health of the User, and Health of the Environment."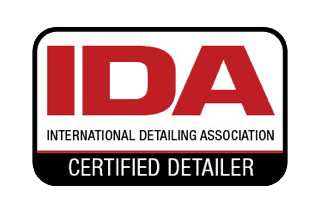 Personalized Solutions – We recognize that every vehicle is unique. That's why we offer personalized ceramic coating packages that suit your specific needs and preferences. We invite you to come stop by the shop for a free consultation to discuss your needs.
Certified Detailers – As certified, skills-validated detailers through the International Detailing Association, we are continuously trained and certified to the highest industry standards.
#1 Ceramic Coating Service with 50+ 5 Star Reviews
Come Stop By For a Free Consultation
No Appointment Necessary!
Your car is unique and so are you! We'll create a personalized solution to match the needs of your vehicle.