Misconceptions of Auto Detailing
Examples of detailing I have heard over the years have been; a person who washes, vacuums and waxes a car and someone who offers many services. Some say because someone has been doing it for a long time, or I hired a person or company, that it will be detailed correctly. These conceptions are all wrong. So, what is auto detailing?
Auto "detailing" is self-defining as the word implies; the act or process of meticulously cleaning and refurbishing an automobile (Merriam Webster Dictionary). Detailing is the applied depth, and knowledge one utilizes to achieve superior results. Just washing and waxing a car is not detailing, but the meticulous care where every square inch has been cared for and looking its best is.
Another Way To Think About Auto Detailing
If I want to compare this to something else, let's say I invite you over for a homemade spaghetti and meatball dinner. I boil some box noodles, heat a jar of sauce with frozen meatballs warmed in the sauce, is this homemade? Certainly not, just heated in my home but actually prepared by the manufacturer. Homemade would if I made the sauce and meatballs from scratch with raw ingredients, and the pasta made from semolina flour and eggs. All cranked out on the kitchen counter.
The first dinner is produced in twenty minutes and the second in two and one-half hours.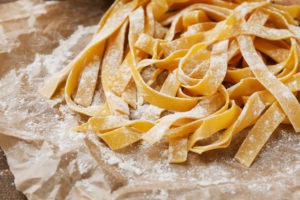 Since 1988, DiFiore's has provided absolute care and meticulous attention to detail to over 35,000 vehicles in New England. Each with their own unique personality, requiring a specific plan of action catered to you and your vehicle. With trust and transparency at every step of the way, we will always have your best interest in mind.  Would you like to come to my house tonight for a detailed dinner?