Three basic categories for detailing services are…
Preservation

is applicable for new vehicles or restored classics with years of long-lasting protection applied to maintain a new appearance with ease of maintenance.

Maintenance

is most commonly performed by the vehicle's owner for washing and vacuuming, but a

detail

professional is utilized for those that desire a higher level of service.

Restoration

detailing covers a variety of conditions from the daily driver to the restored classic. Classics are cleaned and polished as close to

like-new

look and feel after the mechanical and body shop work has been completed. The most common restoration is the daily driver that has lost some of that like-new look and feel where now the paint may look dull, dirty or scratched, and the interior just does not look, feel or smell clean.
Shopping for an Auto Detailing Professional
Member of the International Detailing Association (IDA). The IDA serves as the industry's leading association for professional detailing operators. Becoming an IDA Certified Detailer, and Skills Validated Detailer is a mark of technical knowledge and proficiency.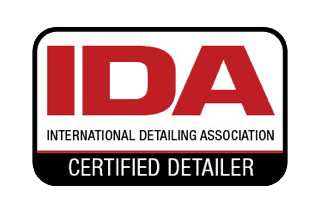 Professional Website and business listings. Having an online presence is extremely important in today's business landscape, an auto detailer with a modern, professional website and business listings creates an easy way for potential clients to become educated on their services and contact information.
Invests in their business and trade education. Continuous education is just as important as any other industry, as the methodologies and products evolve, so must auto detailers.
Technically knowledgeable and experienced with the many different types of materials and components that comprise a vast number of vehicles throughout many years.
Efficient and produces results that are remarkable and long lasting.
Vast assortment of professional tools and products for a wide variety of situations.
Maintains trust and transparency throughout the entire process, from consultation to completion